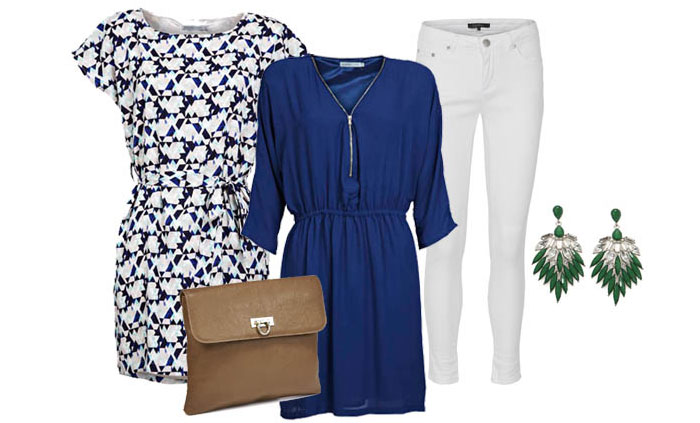 When some of us will have to settle for tucking into our Easter eggs over the holiday others will be jetting of for a city break in Europe or a bit of sun. I am sure that for those of you lucky enough to be spending it in warmer climate you will be starting to think of what to pack. We have put together the ideal travel wardrobe for both city breaks and holiday in the sun, it is all about looking chic and stylish.
We believe you should always have a pair of white jeans in your Spring wardrobe like this perfect pair of skinnies by Gestuz. When you pop white jeans on you instantly feel spring is here. They are ideal for your Easter break in the sun as you can easily style them with a tunic for travelling or sightseeing and when it comes to evening style team them with heels, a top and some statement jewellery.
Get the Look
City breaks are all about begin comfortable but not loosing your style and city chic. In these skinny capri trousers by Danish Minimum you are sure to cut a bit of style, they look fab worn with a casual t-shirt, light jumpers or a blazer. Team with flats during the day and heels at night
.